Birthday Parties
Join us for some forest festivities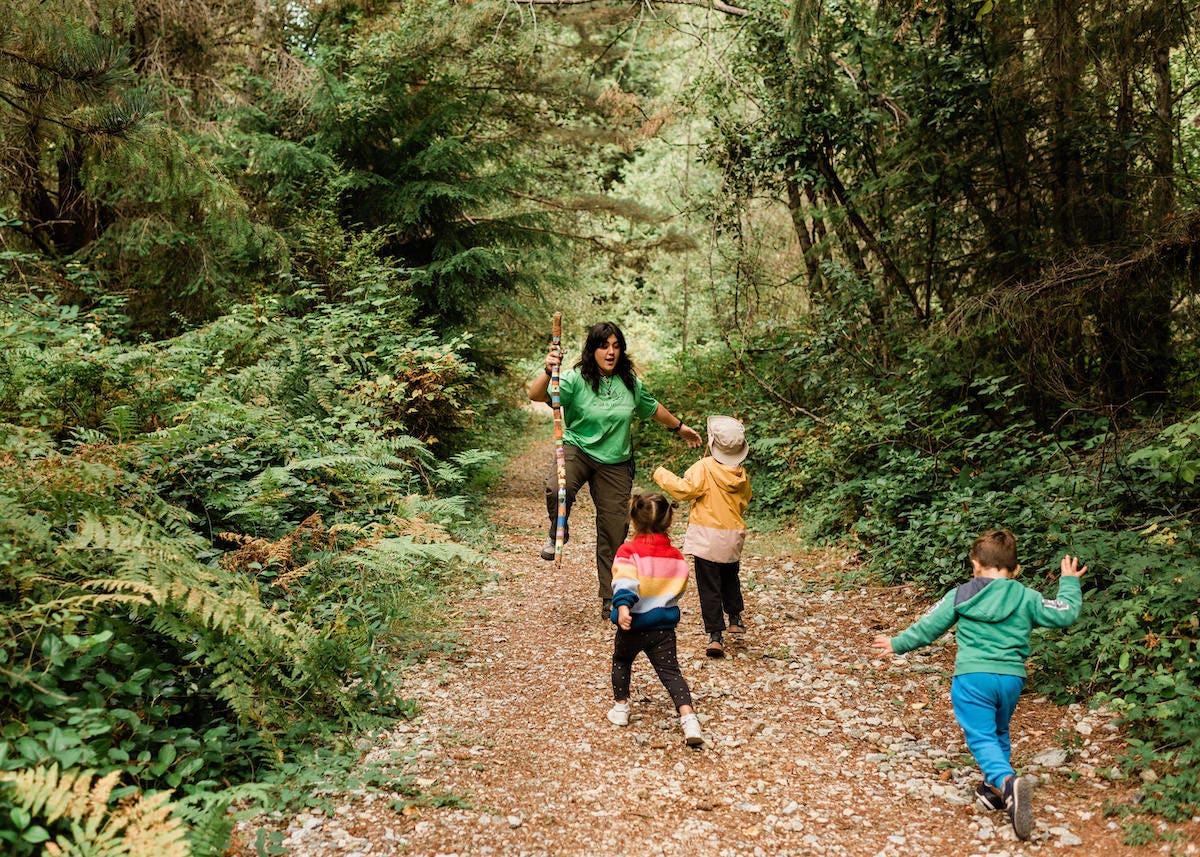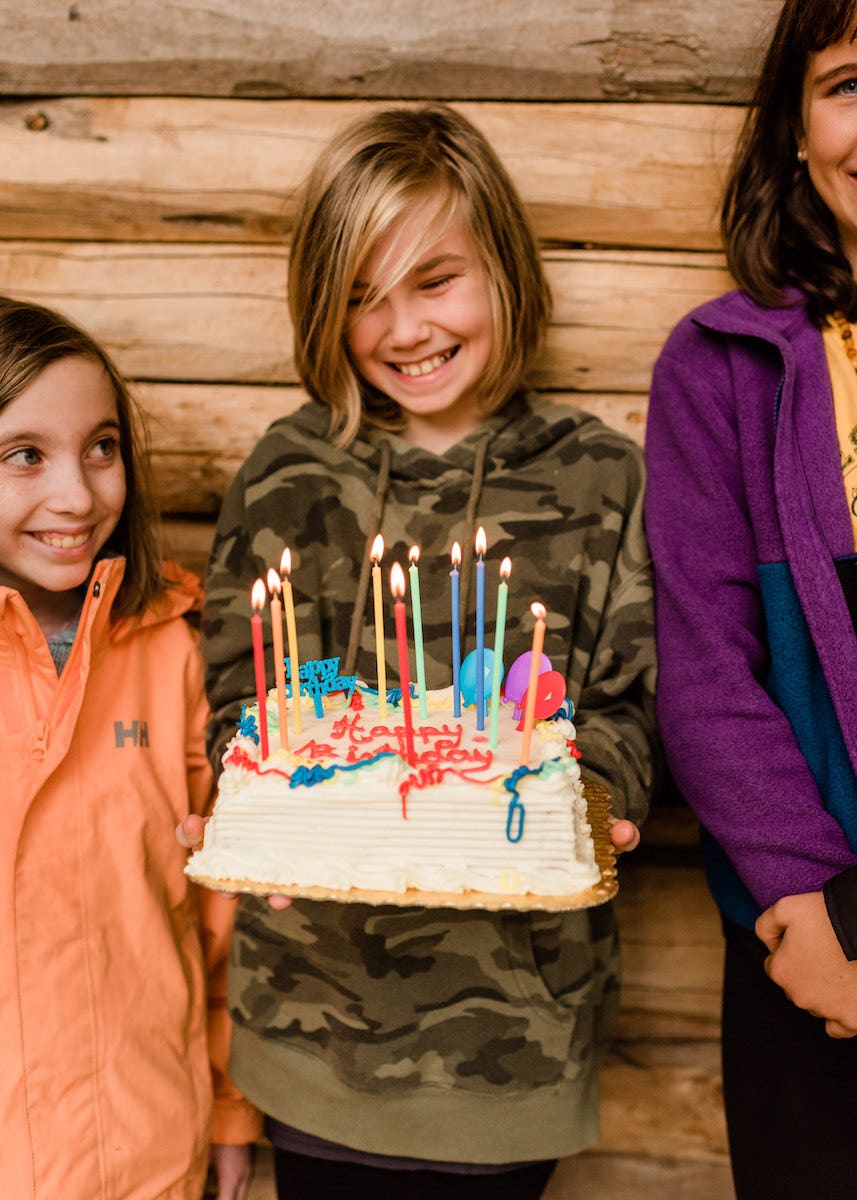 Make your child's next birthday unforgettable with a unique Wild & Immersive party. We help foster a deep rooted appreciation for the outdoors by giving them a fun and adventurous birthday!
Each of our party packages includes: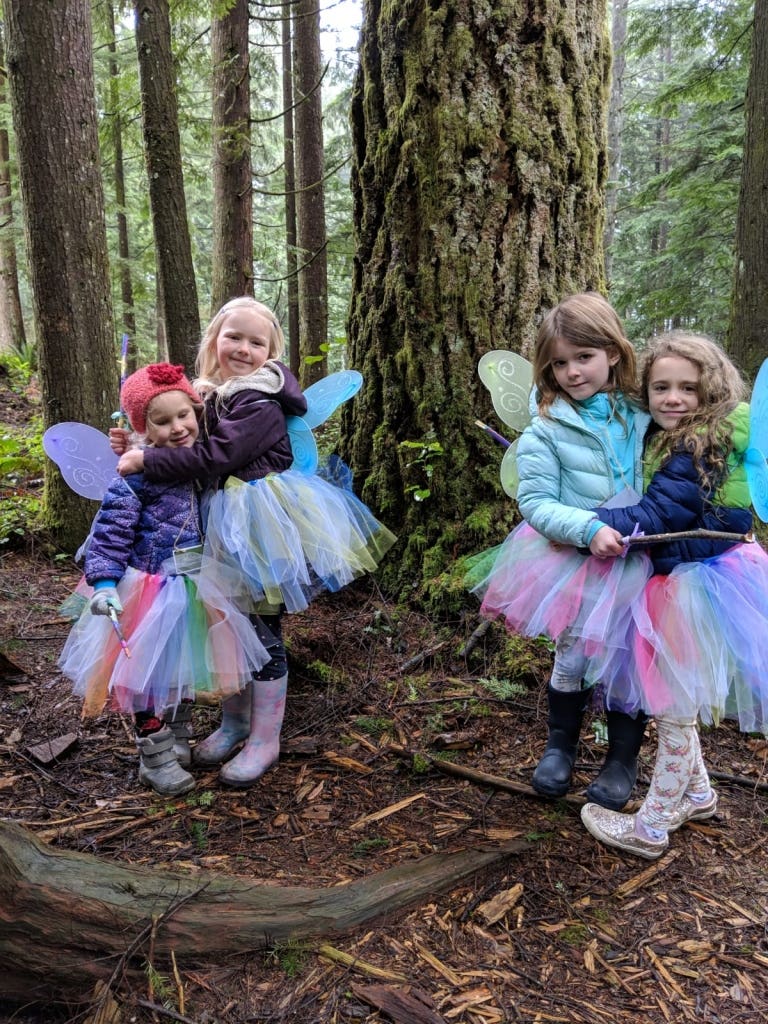 AGES: 4-12
AVAILABILITY: September – June
DURATION: 2 hours
RATE: $250 for up to 10 children
ADD-ONS:
$20 for each additional child (max 20)
$50 for a take-home craft (per 10 kids)
$50 for an additional 30 minutes of party time
Choose your own adventure
For a fun-filled party, we offer four exciting themes to choose from.
Forestnite
Enchanted Forest
Survival
Jurassic Journey
Forestnite
A modern twist on wilderness scavenger hunts.
Hop on the battle bus up to the Research Forestnite Battle Royale. Dress up in your favourite skins with your best pickaxe and put your dancing and survival skills to the test! Search for Llamas and treasure chests to level up but keep a lookout for other players that might try and catch you.
Enchanted Forest
A sprinkle of pixie dust for a whole lot of fun.
Come to the Enchanted Malcolm Knapp Research Forest for a forest fairy themed birthday party. If you're looking for an unforgettable experience for a child close to your heart, then you are in the right place.
Survival
Learn to endure the elements.
Get ready for an action-packed adventure in the great outdoors. Survive the elements by learning some valuable backcountry skills, then get creative competing against friends for the prizes. This party is sure to satisfy the survivalist in us all with a fun and exciting twist to share with friends and family.
Jurassic Journey
A dino-mite birthday party, just for you.
Grab your passport, safari hat and binoculars and travel back to prehistoric times. You'll be an archaeologist exploring the primitive Malcolm Knapp Research Forest for signs of dinosaurs. Use tools to dig for bones, find eggs and discover which species it belongs to. Be careful not to stray from the path, as you might just find some large unexpected visitors.