Forestry for the Future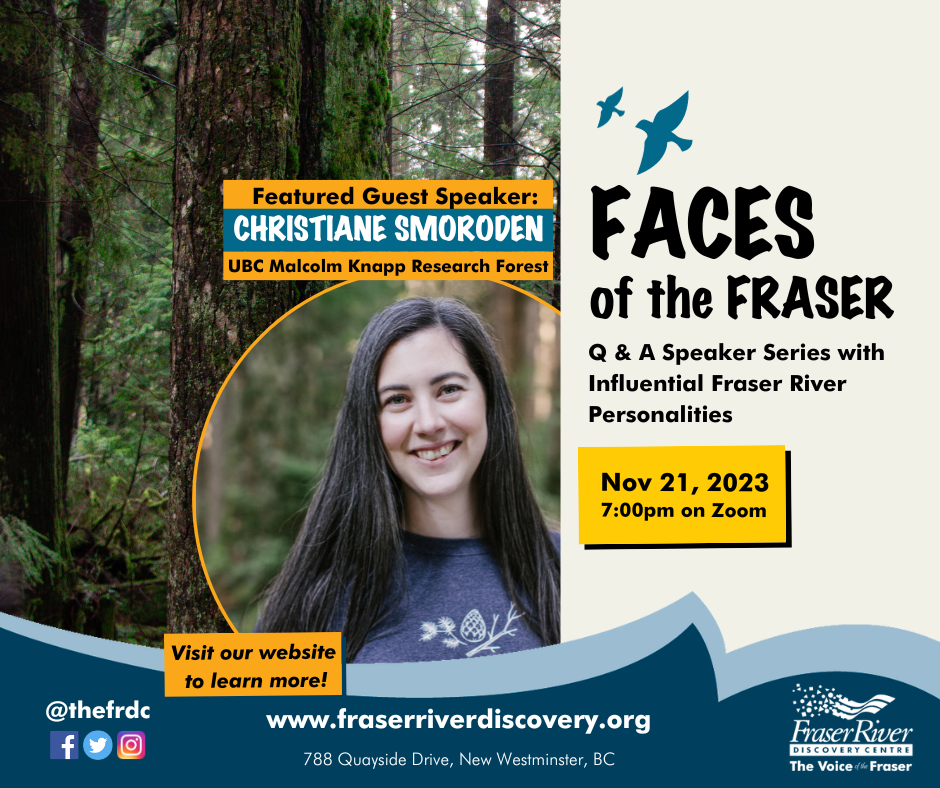 Join us in November as we welcome Christiane Smoroden with the UBC Malcolm Knapp Research Forest. What is the current state of the forests in British Columbia, and how is forest management adapting to the impacts of climate change? Peer into the world of professional foresters, ecologists, biologists, and field technicians to gain insight into what it takes to manage forests in a changing environment.
Nestled between the Fraser River and Pitt River, the Malcolm Knapp Research Forest has been a centre for innovative and sustainable forestry research since 1949. With just over 5,000 hectares to manage, protect, and evaluate sustainable logging programs, maintaining a healthy forest is at the forefront of each major decision.
As Coordinator for Wild & Immersive, the educational programming arm of the research forest, Christiane educates youth and adults about all aspects of nature and local ecology. Wild & Immersive's mission is to inspire people to care about the environment by providing them with uplifting, nature-based experiences.