Maple Ridge Forest School
Giving children space to learn and interact with nature.
Registration for our 2023/2024 Forest School programs is now open.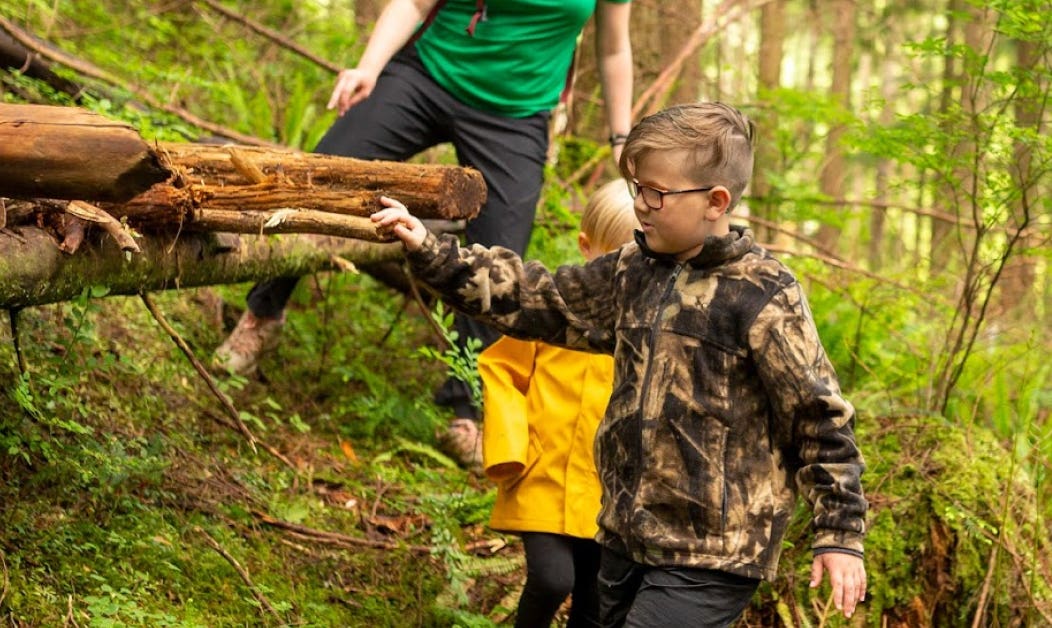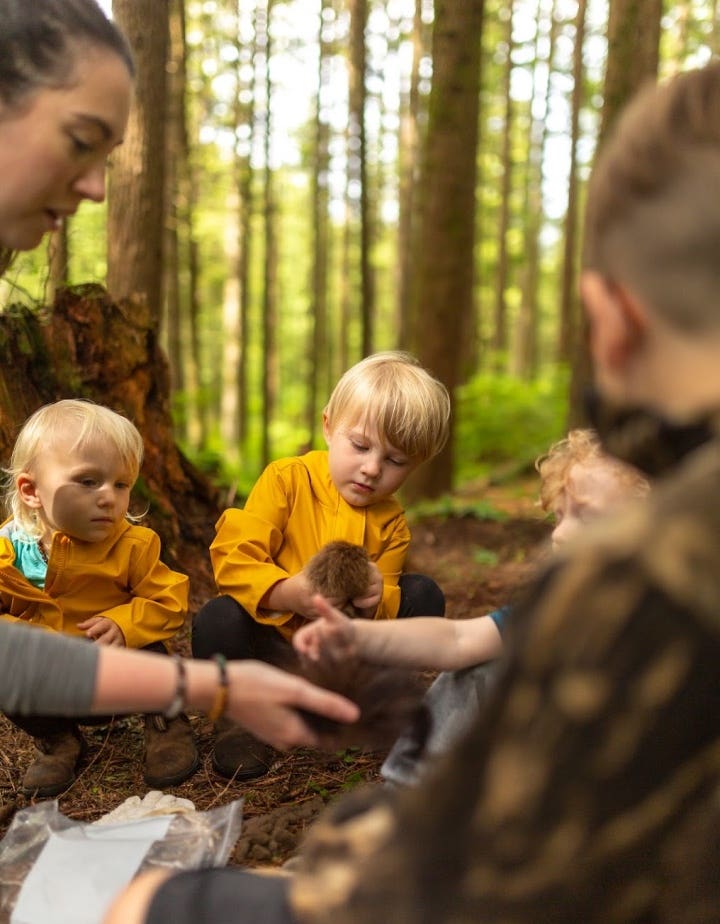 Every kid should be able to experience and enjoy the great outdoors.
Through our Forest School programs, children will learn and have fun with their peers while exploring nature.
What your child will be doing at Forest School:
5 unique programs & age groups
Weekly nature-inspired activities
Connected to the BC curriculum
Designed for the home learning community, but open to any child looking to experience the outdoors. Sessions feature weekly themes and engaging activities designed to encourage students' interests.
Birds

Wetlands & toads

Insects

Tree and plant ID

Animal habitats

Geology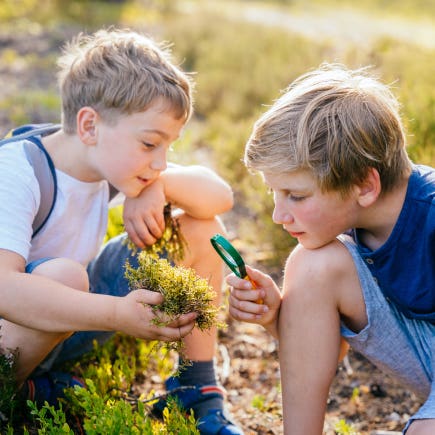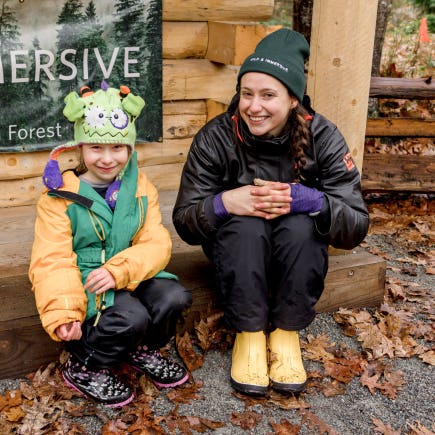 While engaging in outdoor activities, our facilitators will also help your child work on important life skills.
What they'll learn:
Listening

Teamwork

Sharing

Problem-solving
Sessions are all fully supervised so you have peace of mind when dropping your child off for the day.
Let's begin
Choose your child's age:
Ages 3-5
Ages 5-7
Ages 8-9
Ages 10-12
Ages 13-18
What parents and teachers are saying about Forest School:
"I am the grandmother of a 10 year old child on the autism spectrum and attend the Thursday Wild and Immersive 10-13 group as his interventionist.   This is the first program that he has felt at ease in and showed signs of acceptance and success.  Kjersten and Julie are the kindest and most adaptable leaders.   They are attentive to the needs of all the children and it is evident that the children are comfortable and engaged in the environment.  I stand back and observe my grandson's interactions with the other children and intervene if he is having a problem.   I've also observed how happy the children are in the program and how the leaders interact and intervene when necessary. I wish there was something like this when I was a child."
"Such a great programs for families looking to get their children connected with nature, and increasing their appreciation of the world around them. The programs are fun and interactive, and the staff are all knowledgeable and excited to be with the kids. We love the nature walks they put on during the holidays!"
"A wonderful program of day camps and week long camps for kids (and parents) looking for an outdoor education experience and whole lot of fun in the forest! Lots of smiles! Highly Recommend."
"I have sent my son here for two years in a row (summer camps and March break camp) and then my daughter this year as well. It's worth the drive – the kids come home exhausted and happy. They are active, learning about the outdoors and doing fun things like building forts/shelters, capture the flag games, learning about animals in the wild and water safety. I almost hate to recommend the camp because the registration will fill up more quickly than it already does!"
"My son has been going to Wild and Immersive programs for 3 years now and we love it!! The educators and environment is exactly what EVERY child needs! My son loves the variety of activities, learning about our environment and is excited to go to each of his classes/camps! I cannot say enough about how much we love and appreciate programs like this!"