Our Team
Meet the Wild & Immersive team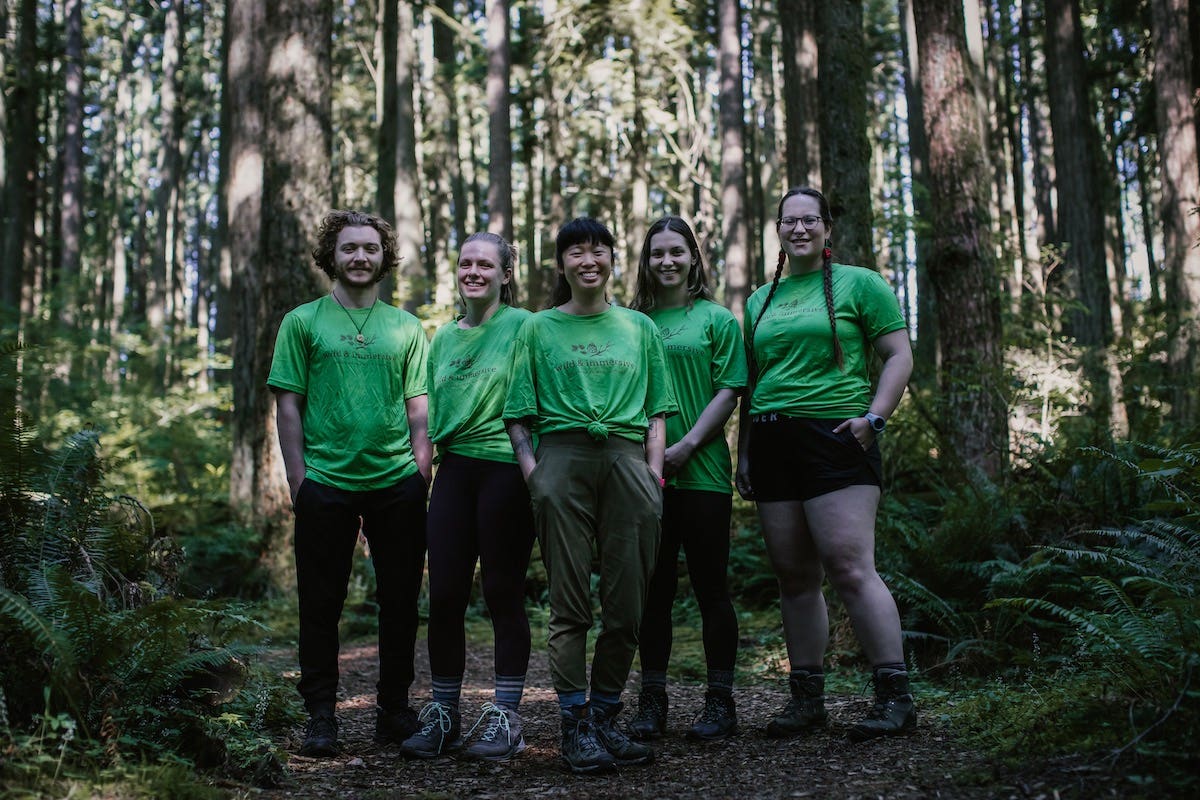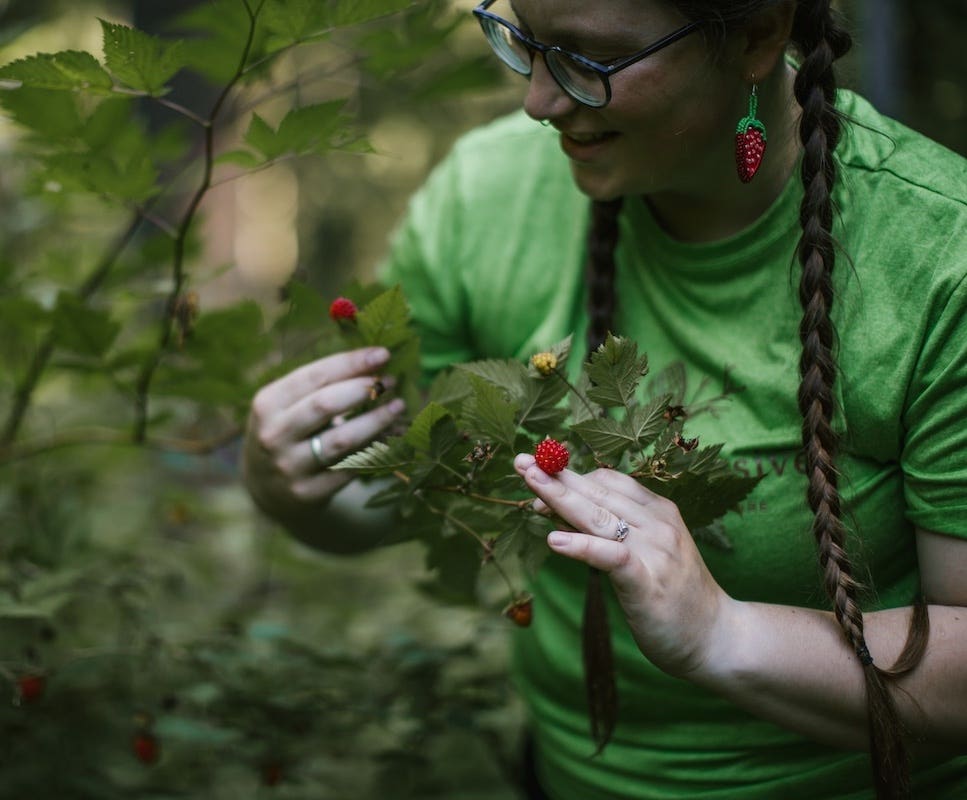 Not only will you spend time communing with nature and making new friends at Wild & Immersive, you'll also be interacting with our fun and knowledgeable staff.
Learn about our paths towards outdoor learning, our passion for the environment, and why we became involved with Wild & Immersive.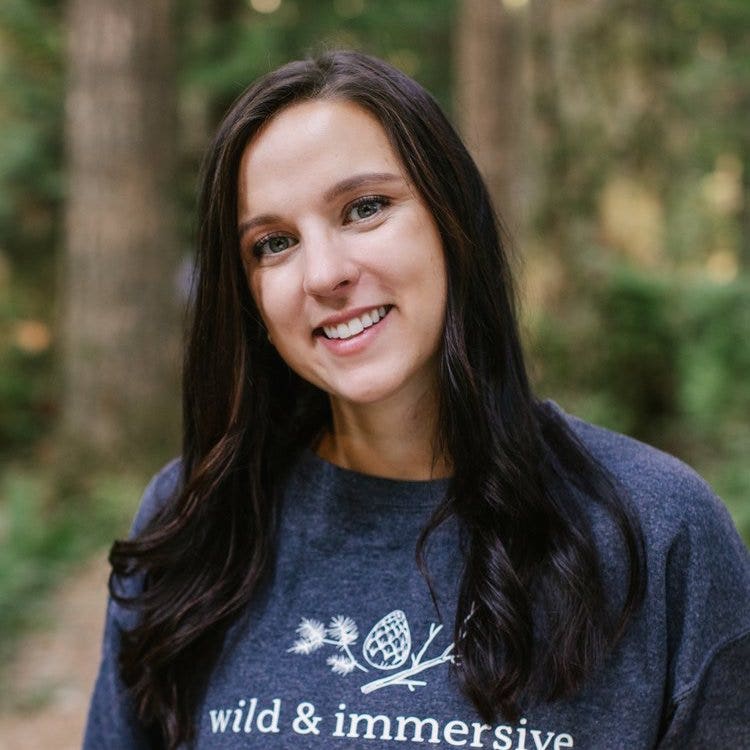 Victoria
Field Education Manager
Victoria has a B.Sc. in Biology and a masters in Ecological Restoration. Her passion for terrestrial ecosystem recovery led her to Wild & Immersive because she believes the first step in combating the current environmental crisis is to empower individuals to get out and enjoy their own backyards. Through exploration of the natural environment, comes curiosity, and curiosity seeks knowledge.
"Protecting our environment should be an easy sell: go outside, play, explore, ask, learn, and take action! Everyone is capable of doing this and Wild & Immersive is helping them do that."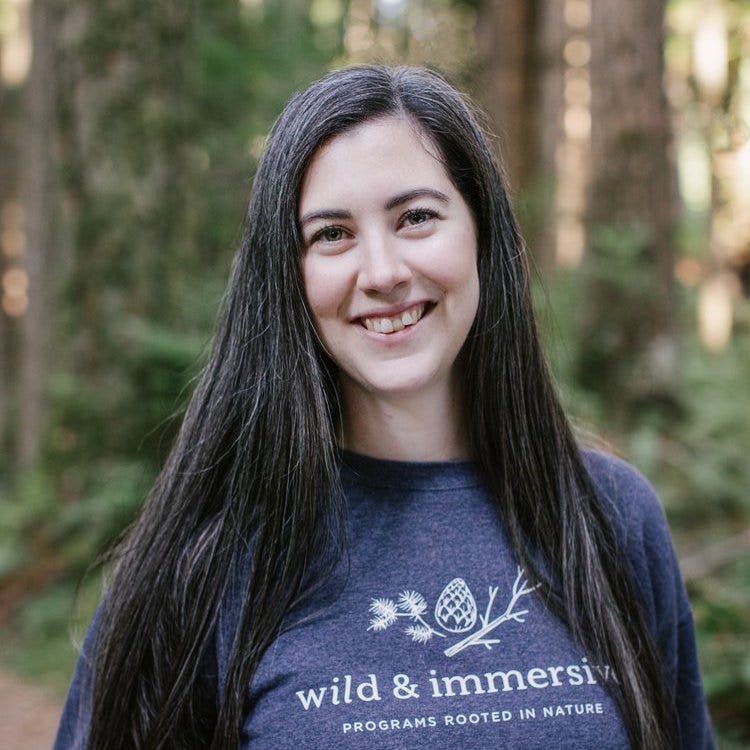 Christiane
W&I Coordinator
Christiane completed an undergraduate degree in Environmental Sciences at Laurentian University and was part of a stewardship committee that helped with fish rehabilitation within creeks as well as doing wetland assessments to get them protected to prohibit future commercial development. moving out west to BC and joined the Wild & Immersive team.
"I am dedicated to educating youth and adults in fluent French and English on how to be stewards and I believe that begins with knowledge of the nature that surrounds you. The impact of this information creates a fondness and a bond one has with nature. If everyone was an environmental steward, its condition could be fully restored. We are the voice for nature!"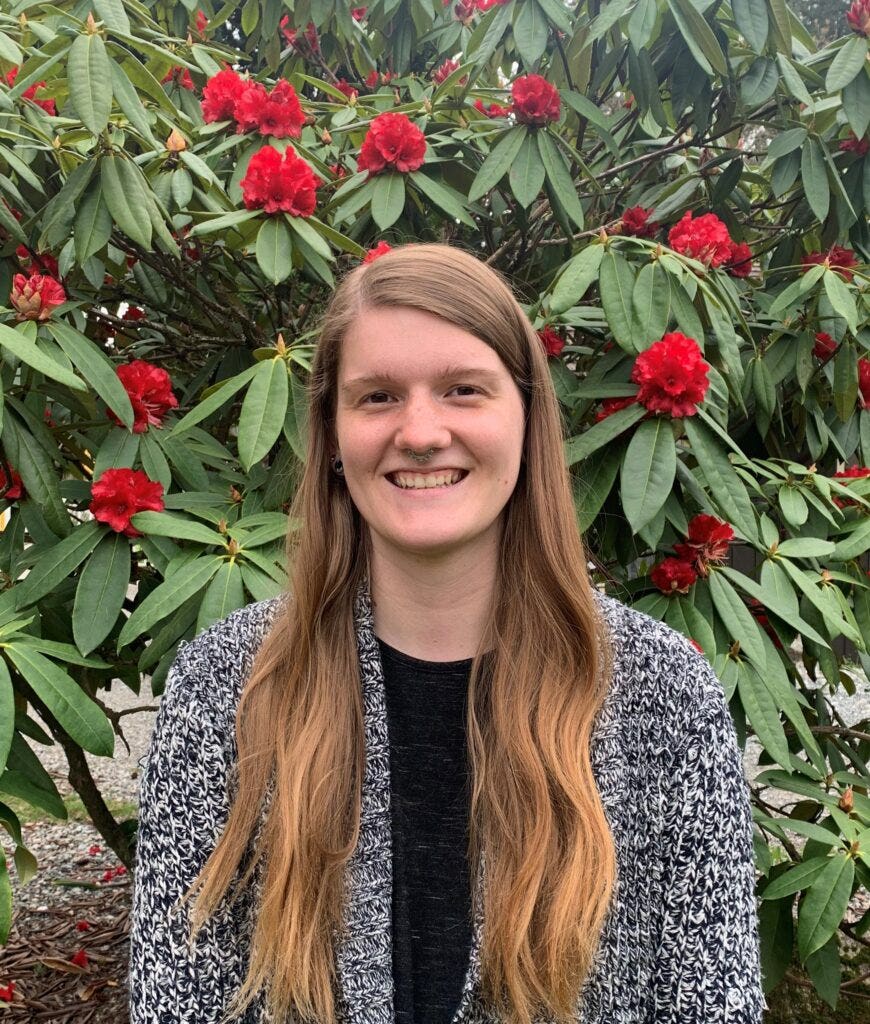 Brooke
Outdoor Educator
Brooke is a certified BC teacher who has worked in the public elementary school system for the past 2 years. Her passion for spending time in nature, and seeing the benefits that outdoor learning brings to students, is what led her to Wild & Immersive. Brooke's previous experience as a music teaching, along with her experience in outdoor education, allows her to build meaningful connections with all her students.
"Joining the Wild & Immersive team gives me the opportunity to share my passion and love for the outdoors with others. I believe giving youth the opportunity to learn outdoors and connect with the natural world helps foster curiosity, resilience, and a love for the environment around us."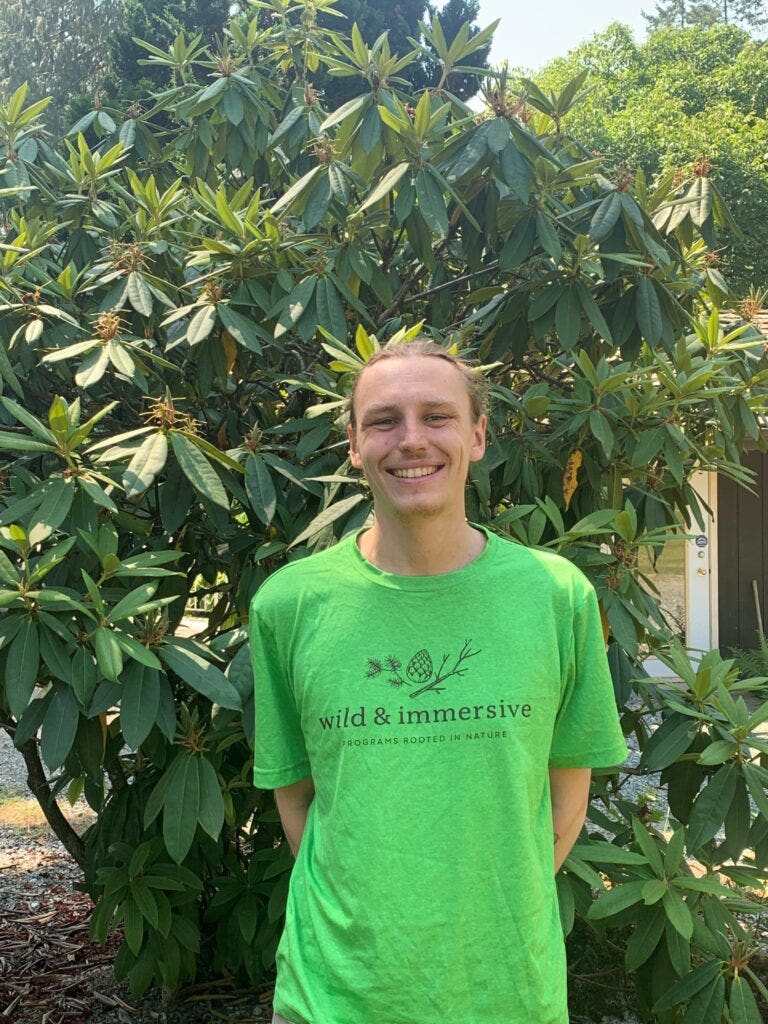 Mitch
Outdoor Educator
Mitch has always had a love for nature and has been fascinated by how living things experience and interact with the world around them. While studying wildlife conservation, he found his passion for helping others discover their love for nature and the mysteries it holds. Working as a climbing instructor, camp counsellor, and outdoor educator has helped shape Mitch's approach to education with encouraging play and experience based learning. By helping others experience nature and discover what they love about it, Mitch's goal is to help people connect with and care for the environment.
"Having the opportunity to work with the Wild & Immersive team and help foster people's love for nature is incredibly exciting. I believe nature is infinitely fascinating and that by helping people find the aspects of it that excite them they will develop a love and desire to care for our wild neighbours."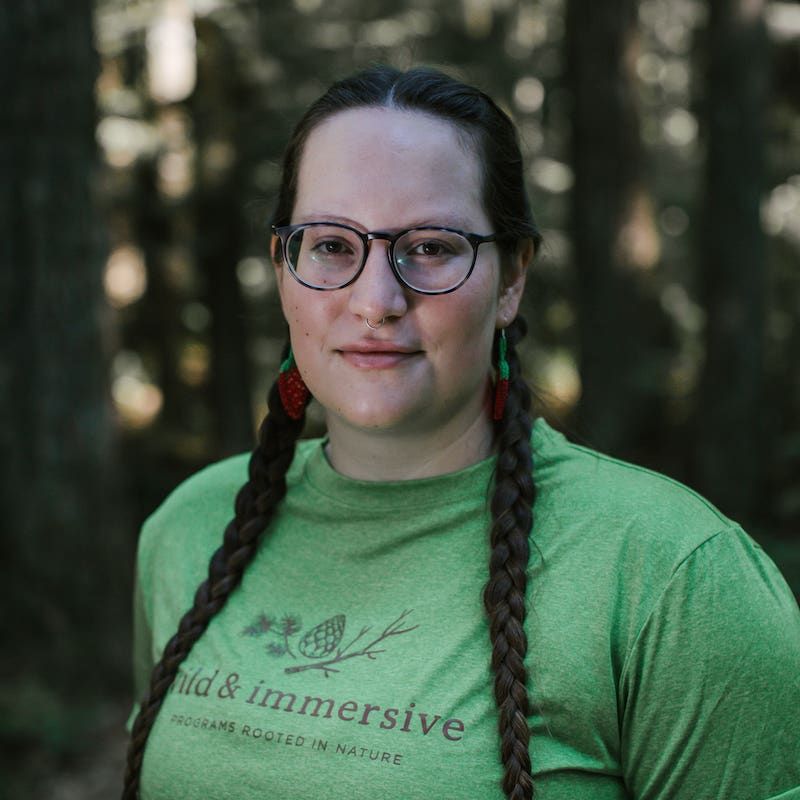 Kjersten
Lead Program Facilitator
After finishing a diploma in Outdoor Leadership at CBC in Abbotsford, she's currently working towards a BA in Applied Leadership. Several summers working at a camp as a lifeguard, teaching outdoor activities, and a year with BC Parks as a student park ranger led her to Wild & immersive. Her focus is ecological restoration and public outreach to inform others on animal safety and leave no trace principles.
"The Wild & Immersive team are a great group of people teaching things that I am passionate about. I enjoy spending time outdoors and with kids, I strive to pass on knowledge and respect of the creation that we live in to future generations."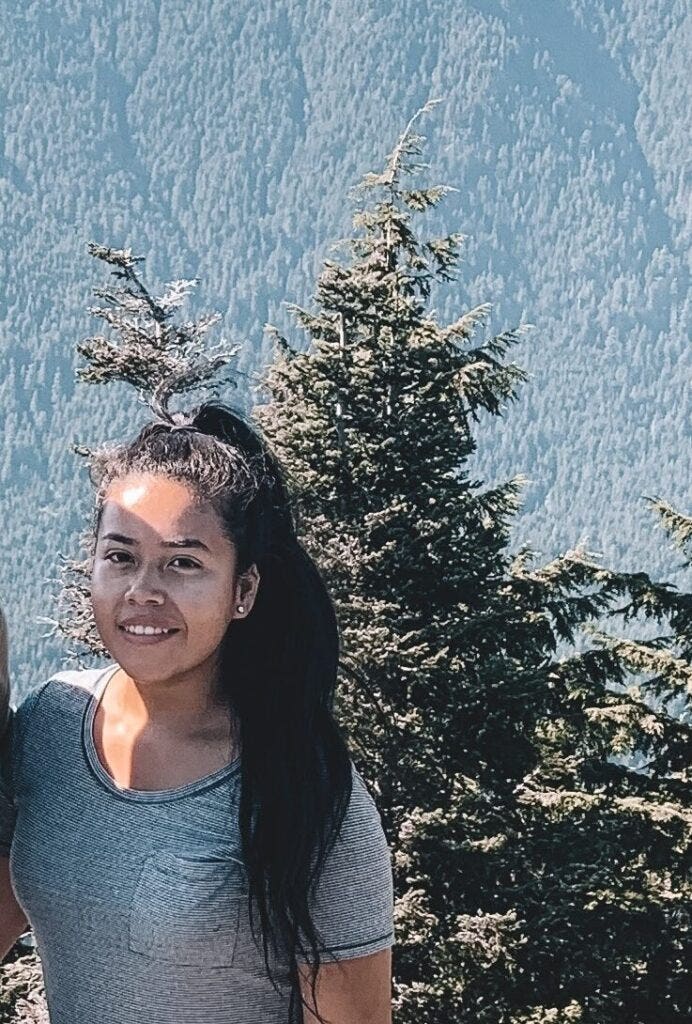 Jennifer
Preschool Educator
Jennifer's passion for the environment developed at a very young age, growing up in a family who loved being outdoors and learning about nature. She loved her teachers as a child, and this inspired her to become a teacher in order to have a positive impact in children's lives from a young age. Jennifer has her Honors Bachelor of Applied Science with a Major in Early Childhood Studies and a Diploma in Early Childhood Education.
I am proud to be a part of the Wild & Immersive team because of how they whole heartedly root their programs in nature and make sure that we always keep learning about the environment around us.
Have an interest in helping others and learning more about teaching in an alternative, natural classroom?