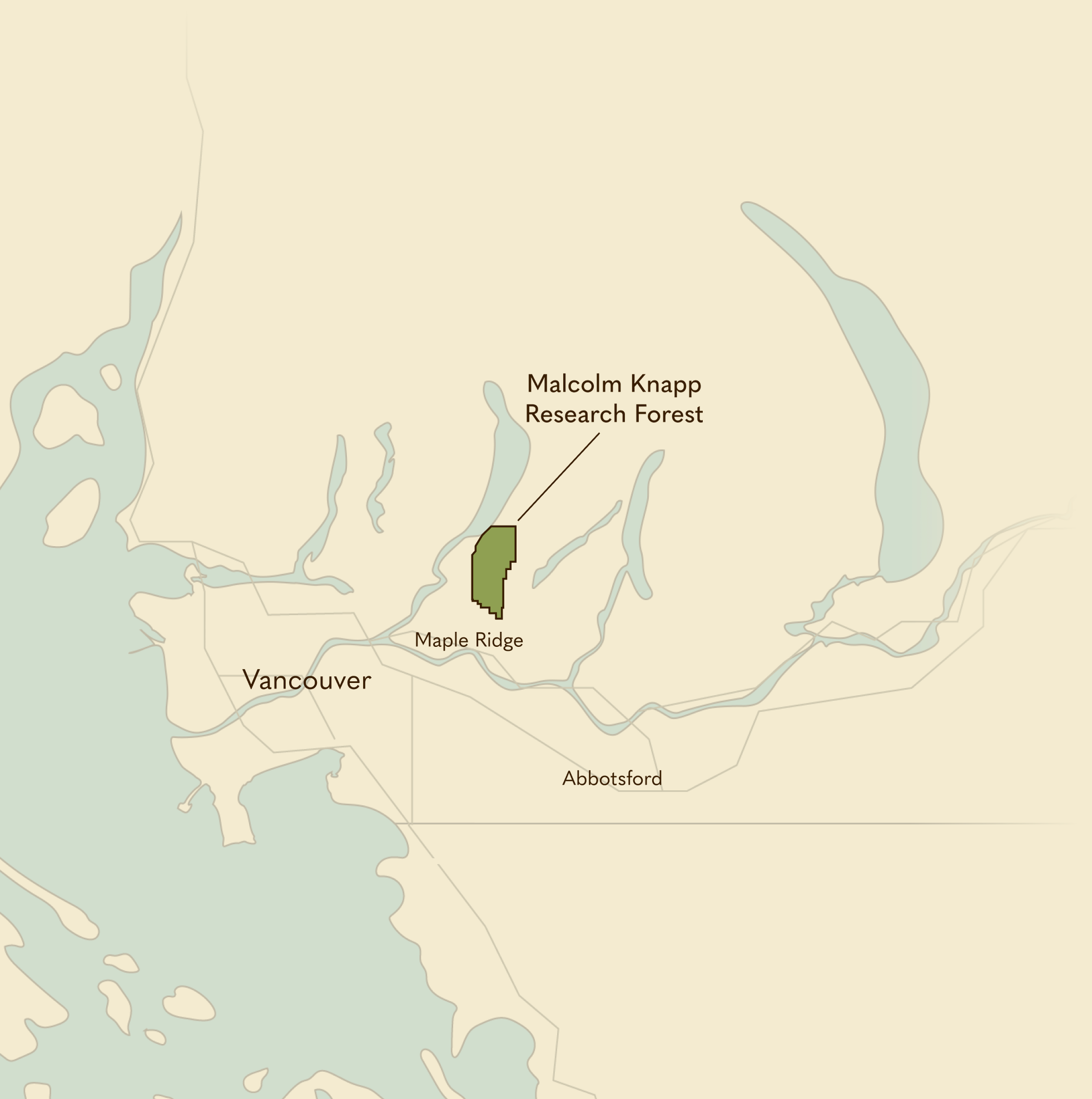 The Malcolm Knapp Research Forest is a remarkable living lab where the forest practices of tomorrow are led by environmental initiatives of today.
Explore what this beautiful and magical forest has to offer:
Located on the northern edge of Maple Ridge

Adjacent to Golden Ears Provincial Park

5,157 hectares

200km of trails and roads

18 lakes

Recently built cabin, winterized so it can be used as a classroom year-round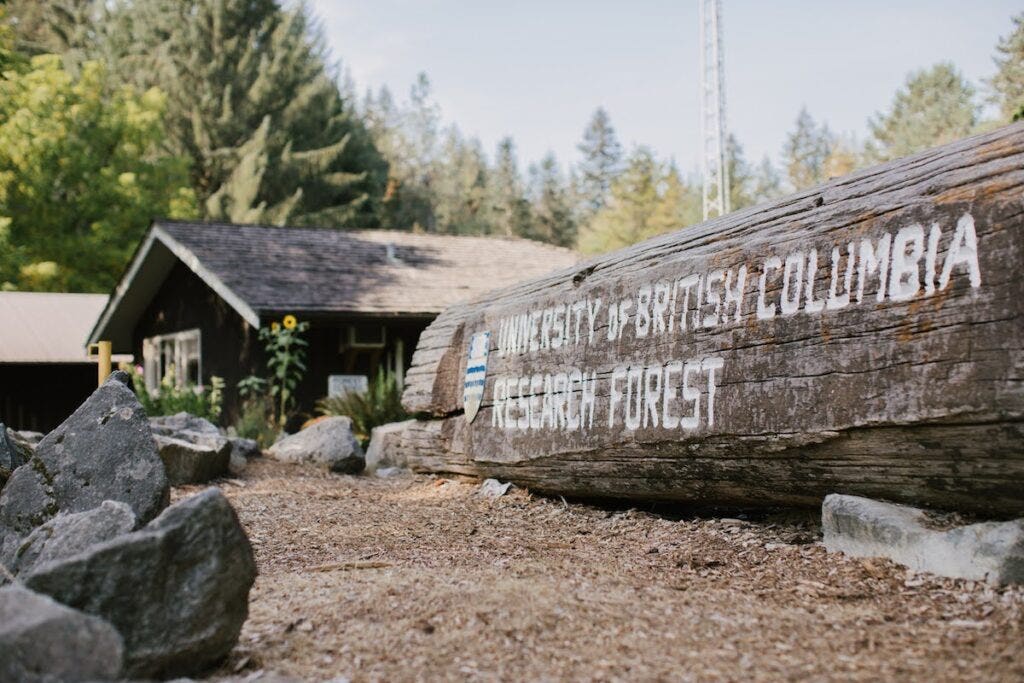 The Research Forest
Established in 1949, the UBC Malcolm Knapp Research Forest is a place for research, education and demonstration. As a working forest that manages timber, it promotes responsible and sustainable forest management. Its lands are managed to conserve and protect fish, water, soil, wildlife, biodiversity, community values and traditional indigenous uses.
Much of what British Columbia's South Coast used to be is reflected in the Research Forest. It's a land of tall western red cedars and Douglas firs, lush ferns, and pristine lakes. It provides a wonderful outdoor venue to share the value of our natural world through experts in biology, forest sciences and outdoor recreation.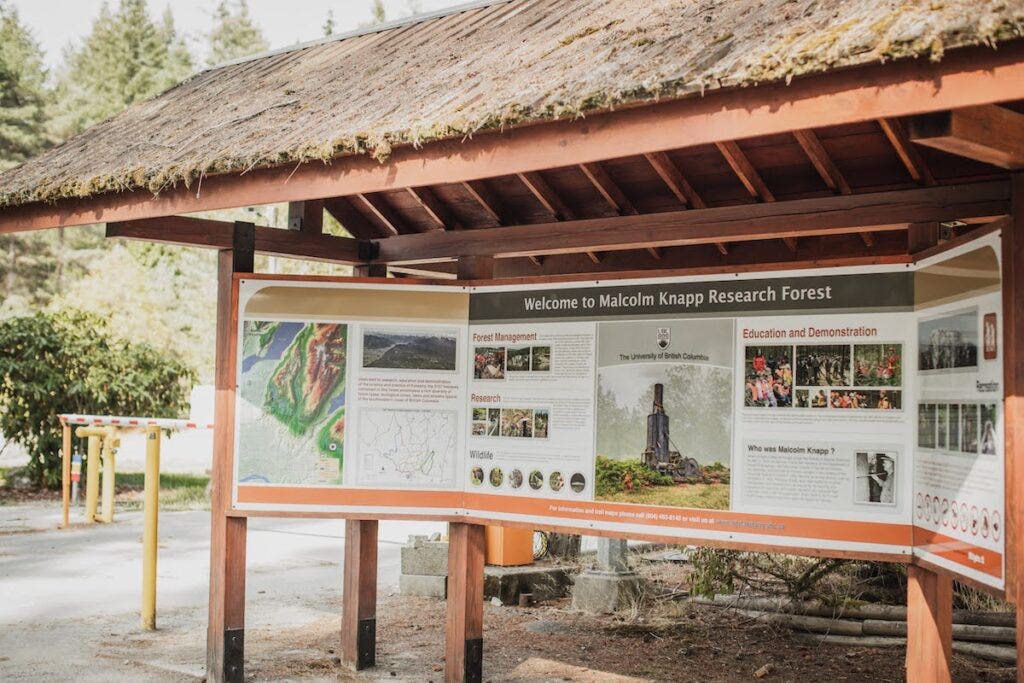 Who was Malcolm Knapp?
Malcolm Knapp was a professor at the UBC Faculty of Forestry and the first Registered Professional Forester in BC with the Association of BC Forest Professionals. In the early 1940's, he foresaw that BC's largest industry would change and require future foresters with training on all aspects of forest management.
Malcolm Knapp had a visionary idea of acquiring a "research & education" forest to provide a venue for hands-on training for students. As a result of his negotiation, the province initially leased the forest to UBC in 1945, and later gifted the land to UBC as a "crown grant" in 1949.