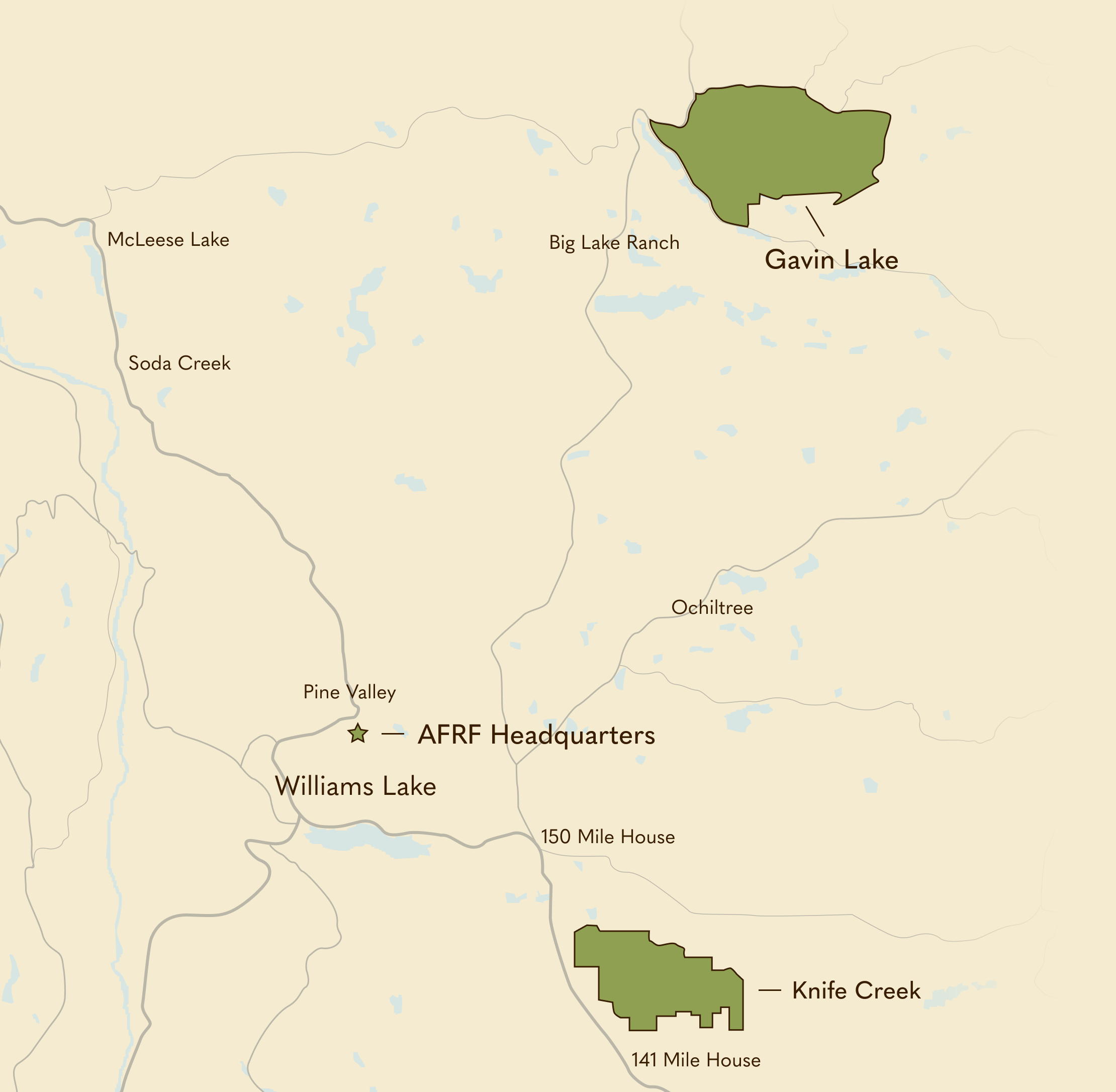 The Alex Fraser Research Forest comprises three areas near Williams Lake and serve as living laboratories where the forest practices of tomorrow are led by environmental initiatives of today. The founders selected the two areas to represent a range of climatic conditions, existing research sites, and diverse opportunities in forest management.
Explore what this beautiful and magical forest has to offer:
3 sites – Gavin Lake, Knife Creek, main office

9,802 hectares in total

Occupied predominantly by Douglas fir and western red cedars

15 demonstration trails

150+ interpretive signs

132 bird, 40 mammal, 5 reptile, and 3 fish species recorded on site

Wenger House Retreat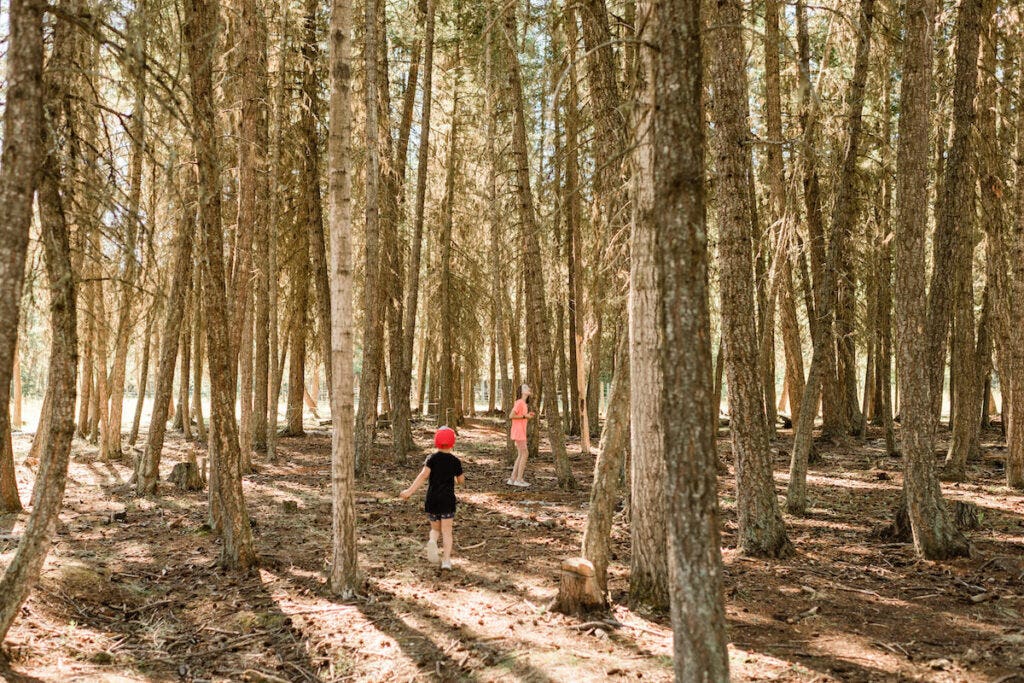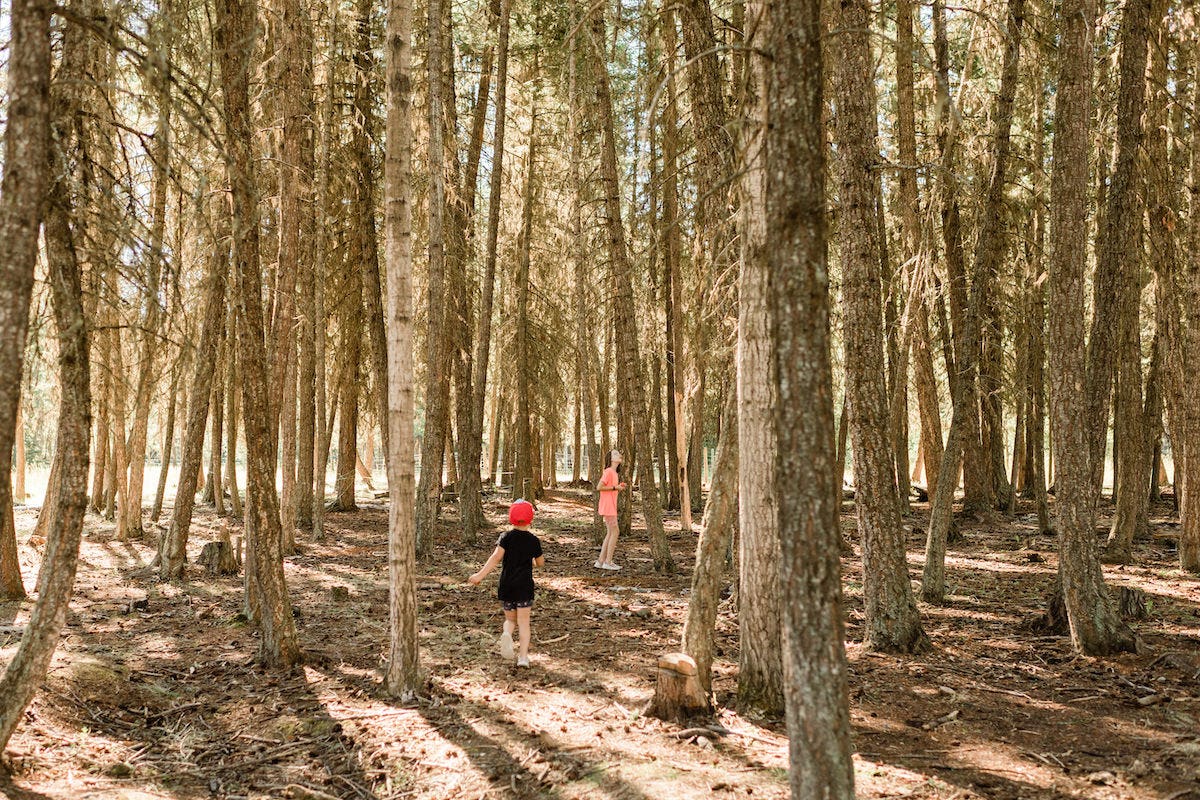 The Research Forest
Established in 1987, the UBC Alex Fraser Research Forest is mainly focused on education, demonstration and research when it comes to integrated forestry resource management. Its lands are managed to conserve and protect fish, water, soil, wildlife, biodiversity, community values and traditional native uses.
The diversity of forest types of BC's Cariboo region is reflected in the Research Forest. Its gentle, rolling terrain covers three distinct ecological regions from wet interior western red cedar forests to the driest of interior Douglas-fir forests and grasslands. It provides a wonderful outdoor venue to share the value of our natural world through experts in biology, forest sciences and outdoor recreation.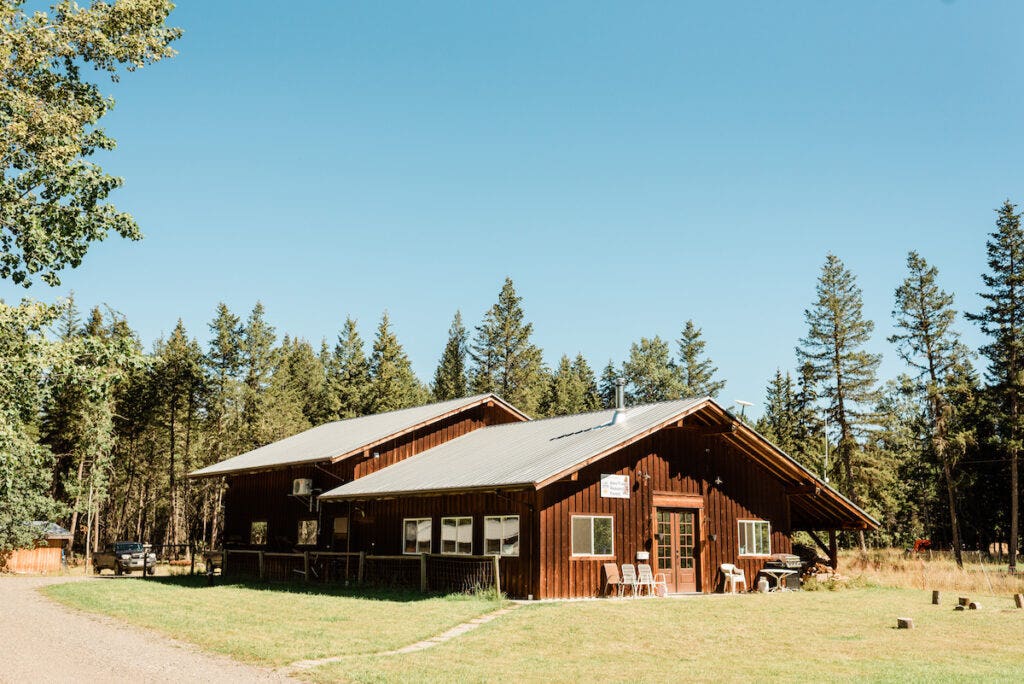 Who was Alex Fraser?
Alex Fraser was a Canadian politician who started his career as a businessman in the Cariboo region. He was the first mayor of Quesnel from 1958 to 1969. He was a grassroots politician who was adored by his supporters and well respected by his political adversaries and allies.
Alex Fraser was the MLA of the Cariboo at the time the Research Forest was established, and was pivotal in the Research Forest acquiring start-up funds from the Government of BC in the form of a lottery grant.
Fraser's dedication to improving the lives of the people of the province he so proudly served will live on in the minds of British Columbians. This is reflected in the Research Forest named for him.