Are you an aspiring or novice birder who is interested in increasing your knowledge of bird identification, as well as bird ecology and conservation? Join us for an exciting Birding and Bird Ecology workshop. Online and field session options are available!
Online Session:
This course will introduce you to the tools and techniques needed to identify birds and enhance those skills by developing a foundation of bird ecology and conservation. This session will focus on developing skills to identify 20-30 common species.
Field Session:
Field sessions will hone identification skills and expand an ecological understanding of birds. Identification of birds will focus on field markings, vocalizations, and behaviors. Field sessions will be held at Maplewood Flats Conservation Area and Colony Farm Regional Park.
Field Session Locations:
May 28: Maplewood Flats Conservation Area, 2649 Dollarton Hwy, North Vancouver
June 11: Colony Farm Regional Park, Colony Farm Rd, Port Coquitlam
Meet the Facilitator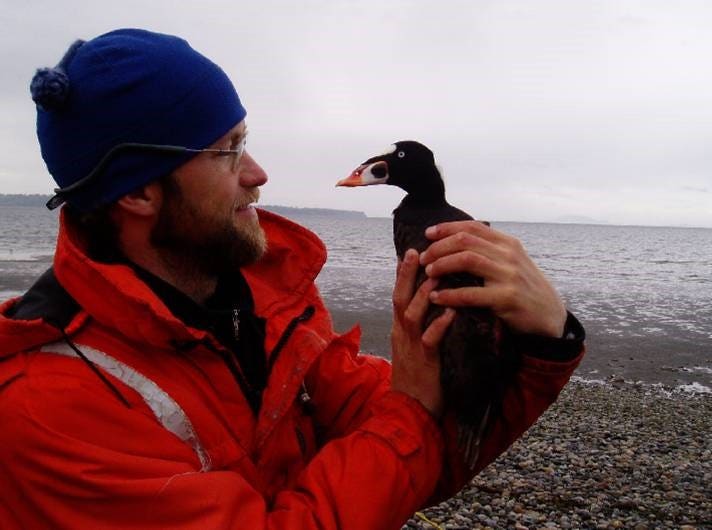 Dr. Eric Anderson is the Program Head of the Ecological Restoration BSc Program at the British Columbia Institute of Technology. Eric's research focuses especially on the ecology and conservation of nearshore marine birds and their habitats along the Pacific Coast. Eric has taught bird identification and ecology for 25 years. During that time he's had the good fortune to study and enjoy birds throughout much of North America.